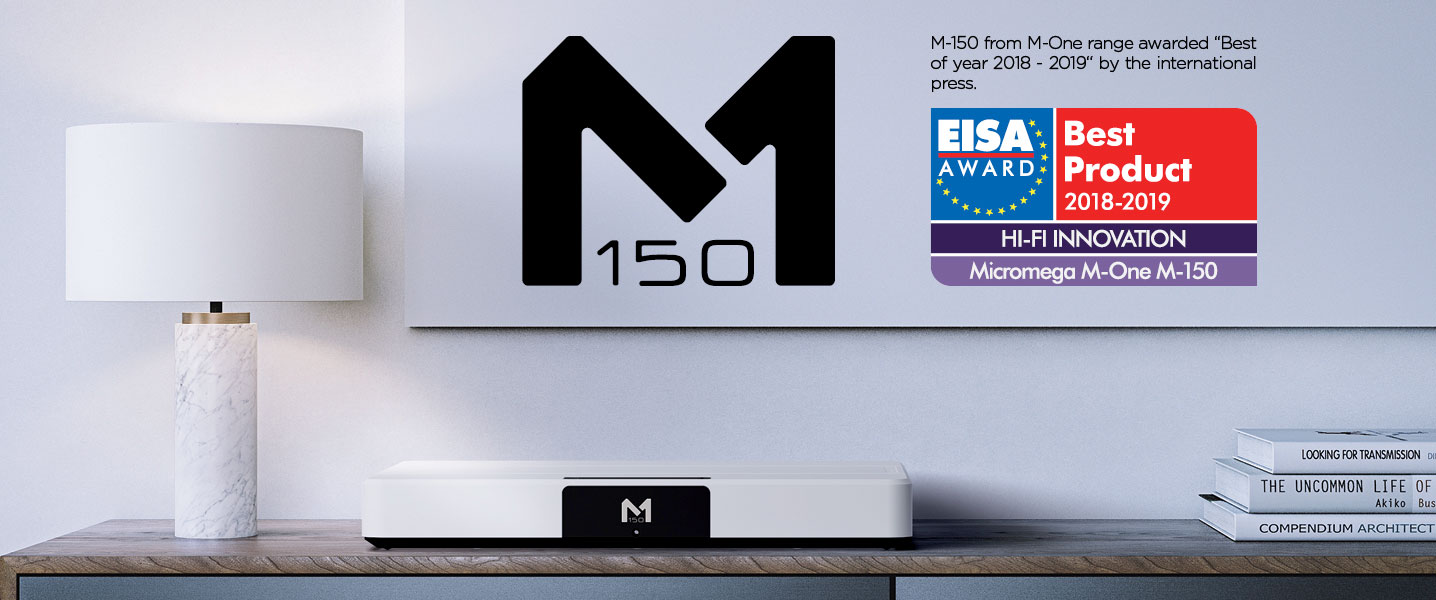 EISA awards us the prize of the best innovation 2018
We are proud to announce you that M-150 (integrated amplifier) has been elected by 55 international journalists as "best product of 2018 – 2019" in the "hi-fi innovation category".
Micromega is delighted to receive this latest homage which salute the dedicated work of its teams in the innovation and electronic performance sector.
EISA is the unique worldwide association of over 55 special interest magazines and websites that test and report on hi-fi, home theatre, in-car electronics, mobile electronics and photography from 27 countries. Our members now extend to Australia, Canada, USA, India, Hong Kong/China and Japan. Every year the EISA jury of experts rewards the most outstanding products in each class with a coveted EISA Award results that have consistently stood the test of time. So whenever consumers see an EISA Award logo they can be sure the winning product is the very best of the best.
The M-150 from Micromega's M-One series is surely this year's most intriguing new integrated amplifier. The slimline case comes in a wide range of colours, and is packed with handy features. Under the lid, a powerful DSP chip running custom code forms its beating heart while its 'Micromega Acoustic Room System' provides correction/equalisation for those who require it in less-than-ideal listening environments.
Also inside is a robust 150W power amplifier cooled by a fan-assisted heat pipe system and aspirated by the company's novel resonant power supply (RPS). The M-150 also offers a wide range of digital and analogue inputs, streaming, a binaural headphone amp and an MM/MC phono stage. But whatever your source, this amp sounds clean, punchy and fun.

EISA Jury, 2018